DTEC-TAG External Evaluator Selected
Dr. Constance A. Lindsay has been selected as the DTEC-TAG external Evaluator. See bio below: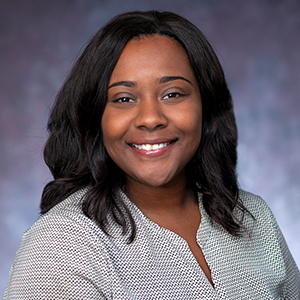 Constance A. Lindsay, Ph.D., is a Research Associate in the Education Policy Program at the Urban Institute. Dr. Lindsay obtained a doctorate in Human Development and Social Policy from Northwestern University in 2010. While at Northwestern, Dr. Lindsay was an Institute of Education Sciences' pre-doctoral fellow. Her dissertation research focused on the impact of various contexts on adolescent achievement, with a focus on closing achievement gaps. Since leaving Northwestern, Dr. Lindsay has worked in education policy in various contexts, applying her research training both in traditional studies and in the creation of new systems and policies regarding teachers. In her work for the District of Columbia Public Schools, she designed and implemented the IMPACT system for Special Education teachers in the district. During her work on the Center for Naval Analyses Education team, Dr. Lindsay provided research support to a study of a collectively bargained teacher pay-for-performance system, the Using Data Professional Development Study, and served as the Virginia researcher for the Regional Education Lab at Appalachia for a year. Dr. Lindsay's current research focus is on teacher diversity and the relationship between teacher-student demographic match and student outcomes, and a variety of other PK-12 education issues. Dr. Lindsay is a member of Delta Sigma Theta Sorority, Inc.